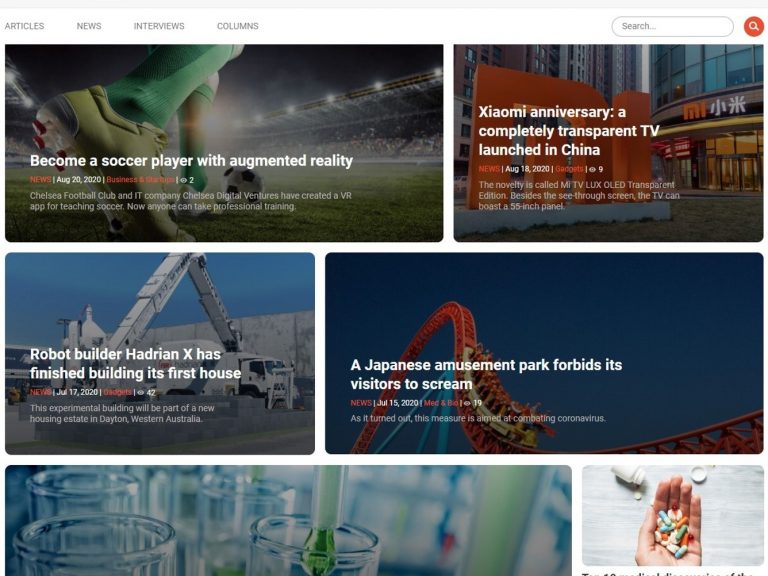 The Hitecher portal is a media platform created by genuine tech geeks from Platin Hero. We are an international team of professionals in love with cutting edge innovations and the technology of the future. Our mission is to educate people in the fields of business and science, telling our readers in plain language about the best technological innovations and exciting startups. Hitecher collects only the most relevant and reliable information that everyone will find useful, both for investors and regular people who have nothing to do with crowdfunding.
Your participation in this project means that you will receive a professional review of your website or product for free on our portal.
What Hitecher writes about
Hitecher delivers high-quality content in a convenient, user-friendly format. The portal publishes interviews with scientists, people in business, researchers and opinion leaders; reviews of the best projects, author's columns, useful longer reads, as well as short news stories about exciting developments in the fields of cybersecurity, the digital economy, medicine and business. Hitecher materials include everything that may be useful to people in everyday life or be of potential interest to them – from a review of a compact VR IMAX cinema to scientific research in the field of neurosurgery.
The world is changing very fast and it can be challenging to keep track of what is happening. Hitecher's goal is to be your guide to a world of digital trends, crowdfunding and innovative products that can improve your life right now. Hitecher is intended not only for people who are passionate about new technology but also for potential investors. On the platform, any sponsor can find comprehensive and unbiased information about projects and their creators to decide where to invest and thus avoid unnecessary risks.
How to support Hitecher and why it is beneficial.
Hitecher has a terrific team of professionals who are ready to introduce you to the innovative projects of Platin Hero, and, tell you everything you need to know to stay up to speed in the world of cutting edge technology. However, to achieve our goals, keep our team running and to bring the platform to a world-class level, Hitecher needs to raise 200,000 Euros in Crowdfunding.
The money will be used to cover 12 months of editorial work and will even leave a little to promote! Crowdfunding will also help the platform to:
Organise interviews with famous inventors and leading business people to ensure that their experience inspires and serves as an example to others.
Expand the editorial team so that Hitecher can produce even more useful materials.
Launch effective advertising to increase mindshare so that as many people as possible can learn about the platform.
For investors, Hitecher offers attractive bonuses depending on the size of the deposit:
Everyone who invests in 100 PLC in the project  will receive free promotion on the platform. That is in the format of mention of your product or company with a link to the website.
With a donation of 250 PLC, investors will receive free promotion on the platform. That is in the format of a mention of your product or company with a link to the website in the thematic material.
With a 500 PLC donation Hitecher will prepare an overview of your product.
With a 1000 PLC donation, the investor will receive an overview of their product, website or company and an interview with them.
With a donation of 10,000 PLC, the investor will receive an overview of his product, website or company, an interview with him and an extensive video overview, done by our team of professionals.
Hitecher knows all about the latest technology. Discover the world of Hi-Tech with us!