WasteMachine – your sustainable Gamechanger
"We are not only responsible for what we do, but also for what we don't do." 
A problem that the French dramatist Molière recognized almost 400 years ago – but which is more topical today than ever before.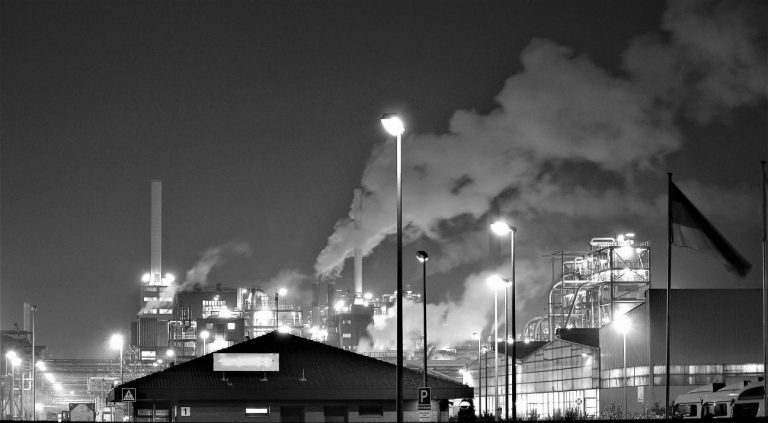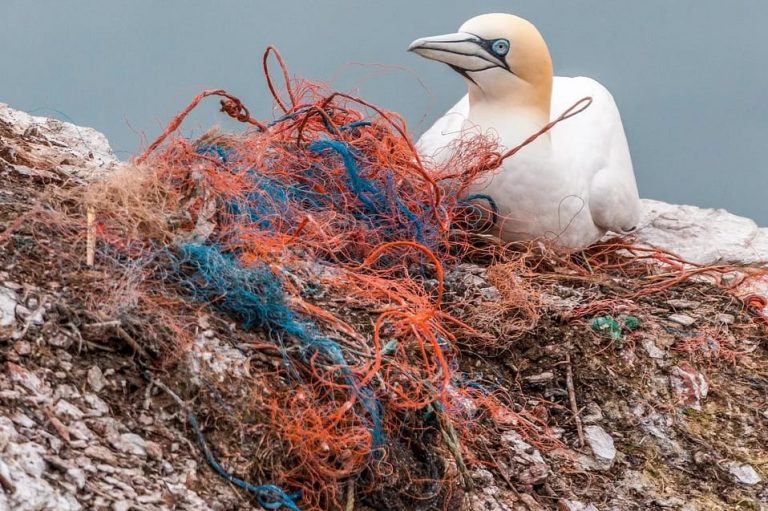 A global issue
Plastic is one of the most frequently used materials worldwide. Due to the artificial production and the enormously long decomposition time, this has become a huge problem for the environment, which is now known to most people. All over the world there are huge mountains of plastic waste. Governments and associations have not found a promising solution so far, so their dimensions keep growing and getting more unimaginable. 
Unfortunately, only a few people know the true extent of this complexity. Did you know, for example, that our oceans contain such large accumulations of plastic that entire islands have formed from them? The largest of these islands alone has an area four and a half times the size of Germany. Or that every minute a complete truckload of plastic is poured into the rivers and oceans? A frightening thought, isn't it?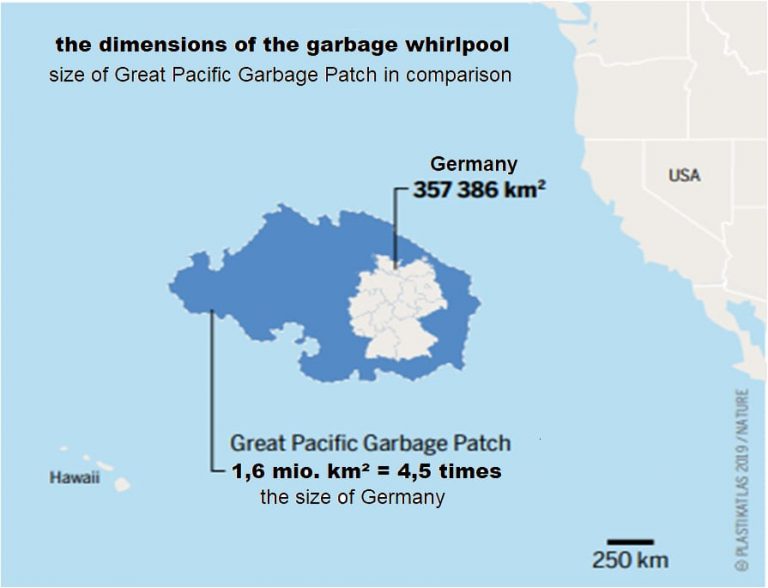 Source: Plastic Atlas 2019
The effects for humans, animals and plants
The far-reaching consequences resulting from this are unfortunately only mentioned in passing, so that it hardly reaches most people. Due to our (non-)actions, millions of animals die an agonizing death every year from the environmental pollution for which we humans alone are responsible. Furthermore, the plastic components have become such a part of the food chain that every person consumes plastic the size of a credit card on average every year. What do you think this does to our body and our health in the long run? 
Next problem: the current recycling 
More than half of the waste is incinerated, releasing vast amounts of CO2 and other pollutants that once again destroy the planet and damage the health of all living. 
Since there are neither regionally nor supra-regionally suitable solutions, the problem is usually only shifted. Millions of tons of plastic are exported from country to country to be finally disposed of on the waste mountains or in incinerators. The most beautiful places on earth become damaging rubbish dumps! 
 A cycle that absolutely must be broken. Now each and every one of us is asked how we can counteract this. What do we want to leave behind for future generations? A clean planet with a functioning ecosystem? Or a polluted heap of rubble that is harmful to our health?
Our vision 
We, the team of WasteMachine, originally from the branches "plastics and plant engineering, as well as IT and energy technology, do not want to stand by and watch these far-reaching problems any longer. We have the VISION: We protect the environment and recycle plastics into valuable raw materials worldwide. We create decentralized solutions for cities and countries and free the oceans from plastic and oil sludge.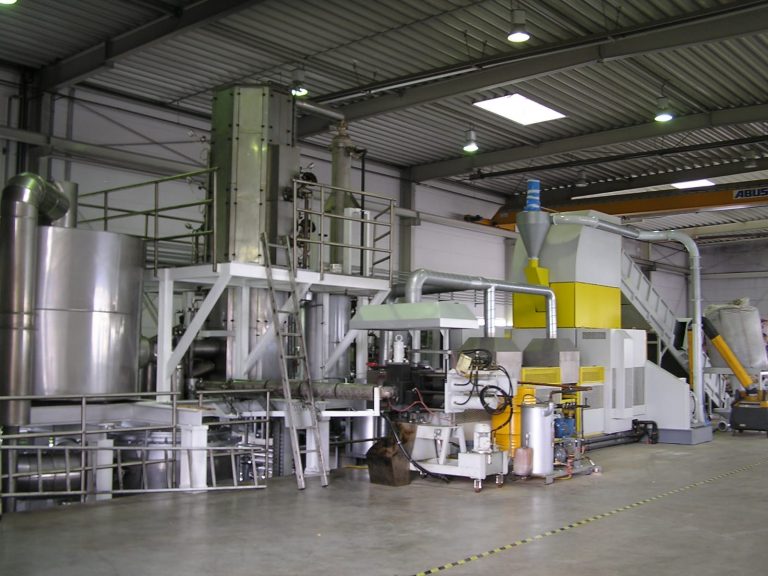 In doing so, we use a system that has already attracted the attention and interest of experts worldwide. With the "WasteMachine", plastic waste can be converted in a climate-friendly and emission-free manner into pure diesel in accordance with DIN EN 590, a technology that is unique worldwide. In this way we will not only counteract the plastic waste, but also convert it into a valuable energy source. In this way, the finite crude oil can also be conserved. 
In addition to these huge aspects, our system offers several other advantages. In addition to plastic waste, it is also possible to recycle used oils or pesticide-contaminated films from agriculture, which are often considered hazardous waste – and this completely without releasing toxic substances into the environment. 
The WasteMachine can be installed decentrally on land as well as on ships. Thus the environmental problem can be eliminated directly at the focal points. One of our goals is to install several plants on ships which refuel themselves with the produced diesel while clearing the oceans of plastic waste. In addition, regional plants can be created to directly recycle the plastic, which will continue to be part of our lives, and to avoid constant exports and climate damage caused by incineration. 
Our collective mission 
Together with you we will create a worldwide solution and eliminate one of the biggest problems on earth. We would like to thank everyone who is actively involved in this issue and look forward to working together towards a more environmentally conscious future.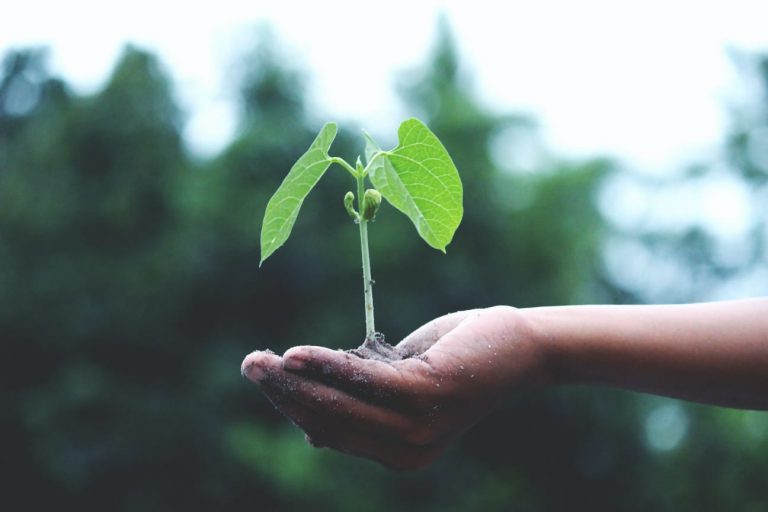 Funding goal: 
4,5 million Euro for the construction and commissioning of a WM500 
This machine is able to produce up to 4 million liter diesel p.a. out of 4.680 tons plastic waste.
For more information feel free to contact us:
Michael Lunkenheimer, CEO: michael.lunkenheimer@waste-machine.info
Lothar Warlich, COO: warlich@waste-machine.info
Contribute For Reward
| | |
| --- | --- |
|   5 PLC                  | Thank you – Email |
| 20 PLC                | Thank you – Email + 1 sachet of "natural rescue seeds"   5 g |
| 50 PLC  | Thank you – Email + 1 sachet of "natural rescue seeds"   10 g |
| 100 PLC                | Thank you – Email + 1 sachet of "natural rescue seeds"   15 g |
| 1.000 PLC               | Certificate for printing + Thank you – Email + 1 sachet of "natural rescue seeds" 15 g |
| 5.000 PLC | Engraving on a donor board + Thank you – Email + 1 sachet of "natural rescue seeds" 15 g |
| 50.000 PLC | Telephone call with founders + Engraving on a donor board + Thank you – Email + 1 sachet of "natural rescue seeds" 15 g |
| 100.000 PLC | Participation in opening event (incl. hotel) + Thank you – Email + Engraving on a donor board + 1 sachet of "natural rescue seeds" 15 g |
| 250.000 PLC | Name giver and invitation to opening event. The first donator of 250.000 PLC or more will name the first "Waste-Machine WM500. You will be invited to the opening event (this includes flight and hotel) + Thank-you-email + Engraving on a donor board + 1 sachet of "natural rescue seeds" 15 g |